7 Window Blinds that will make your room look great without breaking the bank
When it comes to choosing the right window treatments you have to balance a lot of options, from color to function, to how much light you want in the room and of course the cost. Luckily, there are a ton of options that are out there that are guaranteed to give you a high-end designer look without the designer price tag.
In this article, we will look at some options out there that you can use to add a splash of magic to your newly redesigned room!
Silhouettes & Pirouettes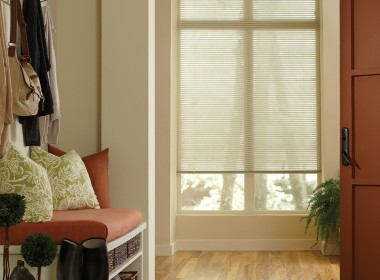 When it comes to filling a room with a diffuse light there is nothing better than using sheers or shadings to create that magical effect. A piece of shading fabric generally is suspended between two sheers in order to diffuse harsh sunlight.
Sheers and shadings are a perfect option for spaces that receive a lot of direct sunlight or rooms where you want to enhance your sense of privacy. And they come in a variety of brands, each with their own special design. Sheers and shades are also good for spaces where you have large windows but what to regulate how much light enters the space.
Honeycomb Shades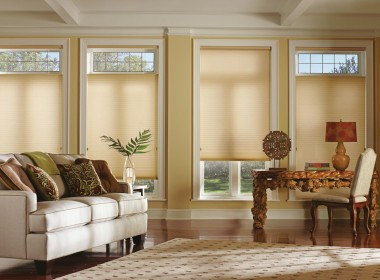 Honeycomb shades are the go-to for those who want an eco-friendly and energy efficient alternative to other types of window treatments. Windows are the number one way heat is lost in the house, but honeycomb shades seek to remedy that. Their unique design, which suspends pockets of air between the window and the room, helps to insulate the space and prevent greater heat loss.
Honeycomb shades come in a variety of styles and shades, from dark natural wood colors to creamy whites to many other colors in between.
Roman Shades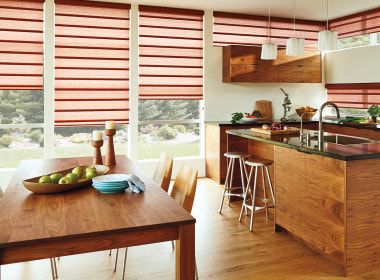 Roman shades give you a classic look of large lush folds and no exposed rear cords, leaving you with an elegant and beautiful design. Roman shades come in a huge range of colors and fold styles as well as fabric choices and a horizontal or vertical orientation.
Define your space with a unique and yet still classic look with roman shades, and you will be able to create a space that is warm, inviting and still elegant.
Woven Woods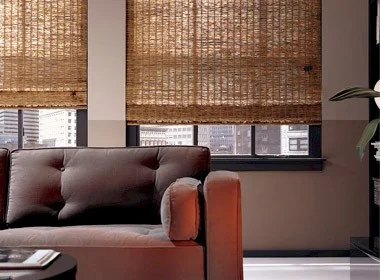 Woven woods offer a spectacular look of actual, hand-woven grasses and woods, and light filtering reeds to give you a natural and transformative look to a room. They come in a variety of unique fibers, designs, colors, and operators so you can be sure to create the perfect match for your space.
Invite in the warmth of natural wood colors, or match the look with a distinct set of dyed options. Filter light without shutting it out completely with woven wood window treatments
Roller Shades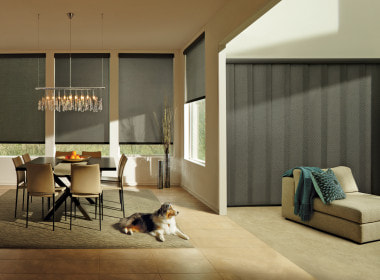 Roller shades offer an easy to use and still stylish alternative to other operating mechanisms. Choose from hundreds of fabric choices to match the perfect roller shade with your space. Add a pop of color or a unique texture to lift and elevate a room. Sheers to opaques and floral patterns to traditional solid colors, roller shades are a unique and exciting option for any space.
Choose translucent shades for optimum UV protection while still enjoying the beauty of the outdoors – excellent for a sunroom or patio.
Horizontal Blinds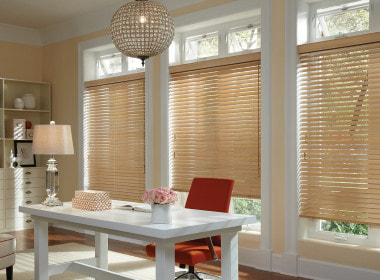 Horizontal blinds offer an amazing array of options, from metal blinds to beautiful basswood which features a wide range of color options to complement today's cabinetry and furniture tones. You never have to worry about matching colors again and still retain a regal and elegant look to your room.
If you need an alternative to wood blinds, you have options too! These composite blinds are great for spaces with high humidity and heat. Aluminum blinds are great for letting in just enough light without heating up the house.
Vertical Blinds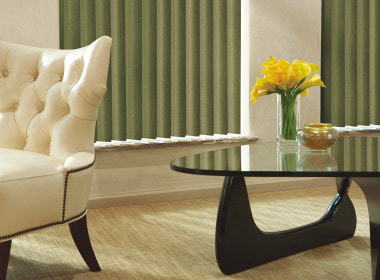 Vertical blinds allow you to have a dramatic look for long windows or sliding doors. Easy to pull back to bask in the sun's glow and enjoy the perfect view, and easy to close to block unwanted light or to give greater privacy. Vertical blinds come in a variety of panel types, from fabric panels to the traditional metal slats.
You can even mimic drapery with soft vertical blinds which over smoothly and quietly along their track, ideal for elegant styling and translucency.