For a rich, traditional look, opt for our Horizontal Wood Blinds. The genuine hardwood slats are crafted using 100% domestic wood and complement the lines of any room.


The finest woods and wood alternatives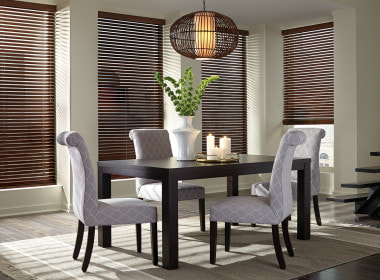 Parkland® Scenic™
Made of 100% basswood, featuring a mix of paints and stains with a beautiful wood grain. The color palette features a wide range of color options to complement today's cabinetry and furniture tones.​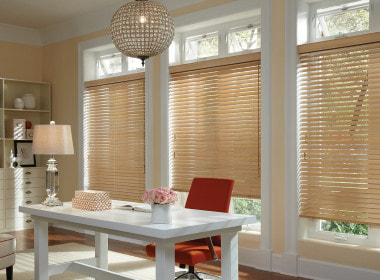 Parkland® Classics™
Bright whites and rich, modern stains… Parkland® Classics™ Wood Blinds, 100% basswood, offer our widest selection of paint colors, stains and slat sizes, so you can find just the right design for your home.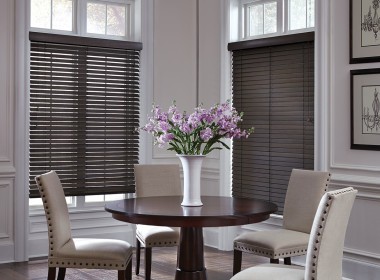 Parkland® Textures
Parkland® Textures Wood Blinds feature a new wood species, abachi, which has a unique ticking look for subtle texture and a matte finish for a modern take on wood blinds. Incorporating natural textures is the perfect way to add contrast within the home.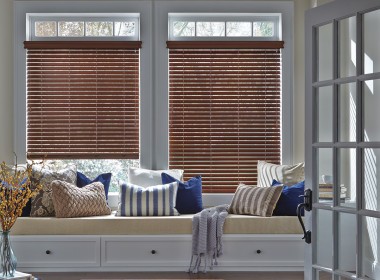 EverWood® TruGrain®
It's our most comprehensive collection of alternative wood blinds in realistic grain patterns built to withstand heat and humidity.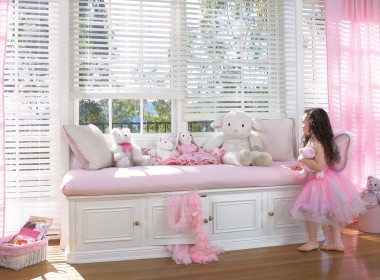 EverWood® Distinctions™
Featuring a best-selling color selection of whites and creams, EverWood® Distinctions™ alternative wood blinds bring a bright, classic look to any high-traffic area.