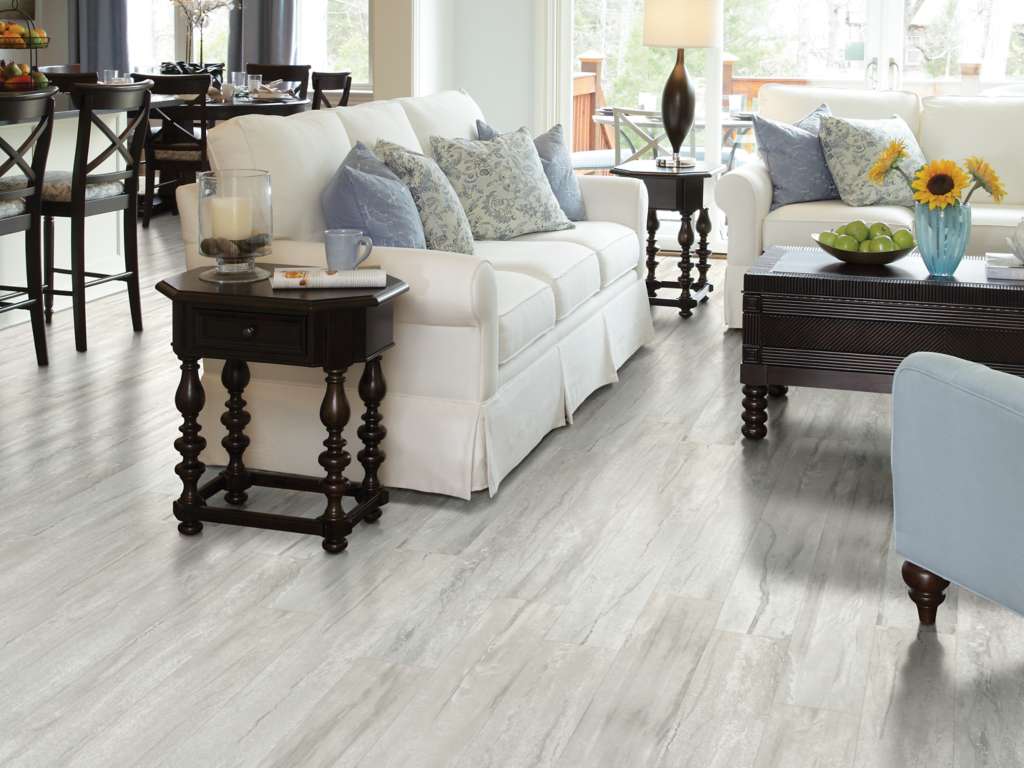 Designed to meet today's demands, resilient-vinyl floors look great and work hard. We offer some really practical and beautiful choices—Luxury Vinyl Tile (LVT), Luxury Vinyl Plank (LVP), and sheet vinyl flooring.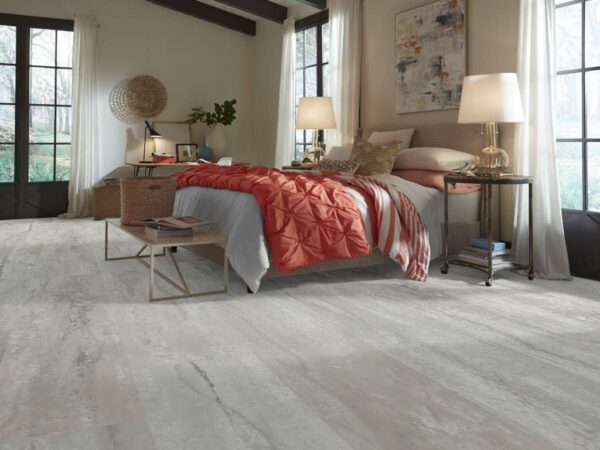 Luxury Vinyl Tile and Luxury Vinyl Plank
LVT is a luxury vinyl product that looks like stone or ceramic tile, complete with gorgeous natural colors and surface texture that feels like the real thing. Some styles are even made to be installed with grout. Talk about realistic!
LVP is luxury vinyl flooring that looks like wood planks in everything from color to species. Surface textures often include the look of scraping or embossing, which dramatically heighten the realism. Also like wood, planks may be installed in sophisticated ways—in brick fashion, diagonally, and so on. The result? Stunning.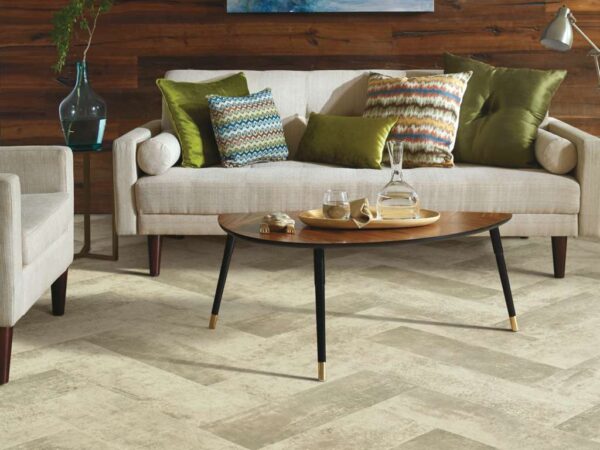 Sheet Vinyl
Our sheet vinyl is fiberglass-cushion-backed sheet flooring that is glued directly to the subfloor. And these days, designs are amazingly sophisticated—grouted tile, wood plank, stone. With their trendy colors and styling, they look beautiful.