5 Awesome Benefits to Silhouette Window Shades
Silhouette window shades are quickly becoming the most sought after type of shade on the market due to their amazing features. These window coverings use natural daylight to illuminate the interior of a home. Let's take a look at some more amazing features.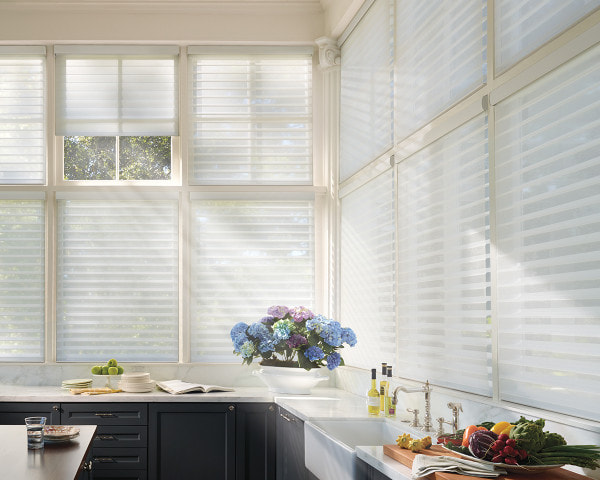 Child Safety
Silhouette shades have a bevy of safety features including a battery operated PowerView system, UltraGlide retractable cords and cordless literise for no strings or choking hazards! Now that's safe!
Fabric Selection
When it comes to choice, silhouette window shades have you covered. They are Available in a wide range of beautiful fabrics, including casual linen, woven, Alustra collection and light dimming materials. You can choose from hundreds of colors and fabric combinations that can coordinate with the design of the rest of your space.
UV Protection
Hunter Douglas has built-in ultraviolet UV protection in every window covering in Calgary, which gives you benefits of blocking the harmful rays that fade floors, furniture, and artwork. The two layers of sheer fabrics protect your furnishings from direct sunlight with up to 88% UV protection when the vanes are open and up to 99% when the vanes are closed.
Light Control
Featuring not one but two layers of sheer fabrics the sheer silhouette window treatments can transform light by reducing dark shadows and distributing light throughout the room. Use built-in vanes to tilt and provide your desired light while maximizing your daylighting.
Transformation
You have the ability to seemingly miraculously transform the atmosphere of your space with a simple adjustment of your silhouette window treatments. Fabric vanes and sheer facings transform strong sunlight into a soft and warm glow, with no cords or tapes to distract from the elegant appearance.